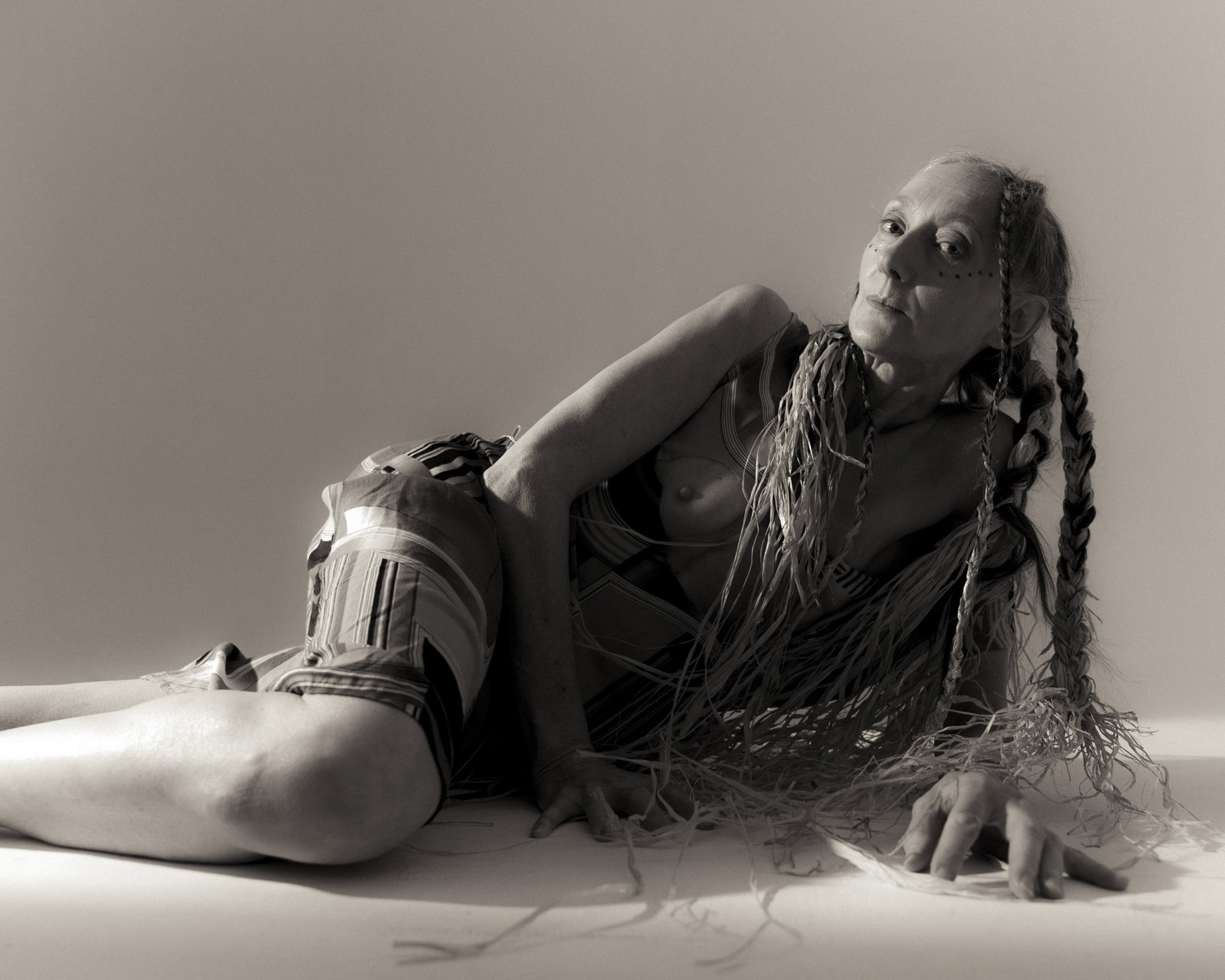 My grandmother Rosa was my first connection to clothes. Since I was born, she has shared her love by making beautiful dresses for me. I often encounter myself lost in blurred memories of her in my home country of Venezuela, of the days when she used to bath me, hydrate my young skin, and dress me.

Rosa's mother, Cayetana, was an indigenous black woman who was taken from a young age to serve her own father's family in the state of Guárico, Venezuela. In that house, she was mistreated by her relatives for her skin colour and due to her bastard origins. Analphabetic and alone with three kids, she took the brave decision to leave her rural home in Altagracia de Orituco and start a new chapter in the capital Caracas, searching for better opportunities.

This book is a love letter to the women of my maternal family tree. With my photographs, I take pride in honouring the unheard story of my lineage. I celebrate the women who have shaped me but that are not physically with me: My great grandmother Cayetana who passed away in 1961, my grandmother Rosa, and my mother Maria, who live in Venezuela.

The photographs play the role of a window to my childhood memories and my family's journey. They are representations of Cayetana, Rosa, and Maria's narrated stories. By juxtaposing old family photos buried in dusty shoeboxes inside my grandmother's drawers, with self-portraits and staged images with unrelated models, I recreated aspects of their lives that have influenced my identity. I am the result of their lineage, I will carry their stories through my lifetime.

I initiated this piece due to my desire to weave my grandmother's Rosa delicate, fragile, and beautiful story to persevere in the passage of time. Inspired by the way she used her craft to give birth to dresses, I use the medium of photography and the craft of handmade objects to create tangible images.

Since I emigrated I have remained connected with home through food and nature. The sea is present throughout the project, perhaps as a childhood memory, a metaphor of the journey, or a symbol of rebirth.

As my childhood was imbued with catholic rituals and folklore tales, and I grew up with the influence of tarot and astrology from my mother, my images carry symbols and themes of religion and magic.

The actions of these women may be seen as ordinary but they have engraved my past and future. In the end, a part of each one of us comes together as a whole in our family portrait.